I honestly never thought that the Orioles would give Adam Jones a contract at all let alone as big of a contract as they gave him, and quite frankly I didn't care if they did.  I thought that they would drag there feet for a year and a half then trade him at the deadline like they do with, what it seems like, just about every good player they have. 
Adam Jones isn't a perfect player I can assure you this but he is arguably the best player on the team.  However, this would not be the case if he were on a contender; he might be fifth or sixth best on a team such as the Yankees or Rangers, if that.  So, is a six year, $85.5 million contract worth it? Probably not for most teams but for the Orioles it is.  The deal shows, if anything, that people do exist in the front office.  Furthermore it shows that these are people that do in fact care if the team improves and does well and aren't just worried about when their next direct deposit hits.
For so long fans have yearned for this sign of life.  We got a bit of it with the Nick Markakis deal but let's be honest, he has bottomed out as far as his potential is concerned and really isn't the player that Adam Jones is and never will be.  I won't get into what the fans deserve because we all know that we deserve at least a winning team.  But for the Orioles this is a big moment.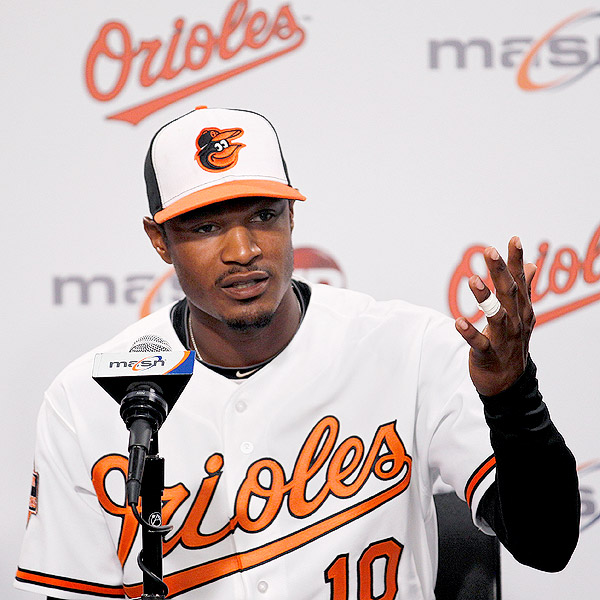 We all know about what makes Adam Jones a good baseball player.  He is an above average hitter (making a case to be an elite hitter this year), a very good fielder (who at times makes you want to throw your remote at him), and also a clubhouse leader.  He has said time and time again that he wants to win.  Maybe he sees something in the Orioles that others don't but I dont see this vision becoming reality in the near future. 
Adam Jones isn't "worth" 85.5 million bucks but maybe in 3 years we will look back on this and say "Wow, that deal Jonesy got was the first step in this playoff run."  Hopefully Adam will be able to bring in quality free agents and when our promising prospects such as Machado and Bundy make their way to Baltimore he can lead them.  If he is able to do this then he will be worth all that cash; if not, he will be just another wasted Oriole joining the likes of Chris Hoiles and Brian Roberts.