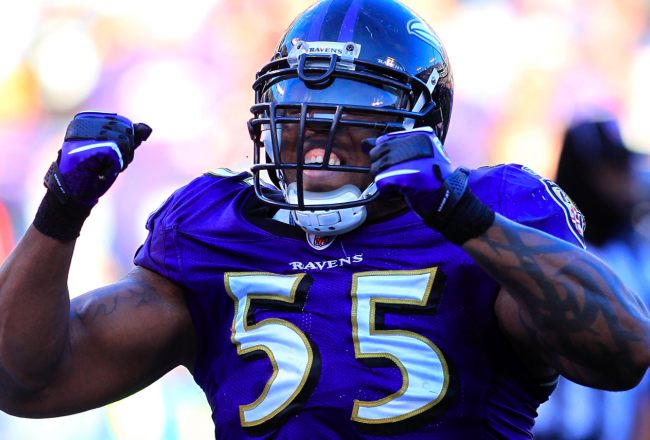 There is no debating that Terrell Suggs's ruptured Achilles will have a noticeable impact on the
Ravens defense.  However, not all the talk about it has to be fatalistic.  I certainly don't think that the Ravens will play at the level they did last year (Super Bowl caliber, if not for a dropped pass…does it still sting?) but the Suggs injury could become a blessing in disguise.
In years past, opposing teams had to game plan their pass protection around an edge rushing Terrell Suggs.  For the majority of this season, Ravens opponents will not have to do so.  While this may seem like it can hurt them on the surface, it may benefit them somewhat. 
The fact that the Ravens were so predictable on blitzes last year hurt them towards the end of the season.  Teams were able to figure out that if they could double or even triple team Suggs, the Ravens really didn't have any other threats in the pass rush facet.  Pernell McPhee and Paul Kruger benefitted immensely from the amount of attention focused on Suggs.
Without Suggs, defensive coordinator Dean Pees should draw from Rex Ryan defenses of old and the "organized chaos" philosophy.  The word from the players is that Pees is hyper-aggressive, even more so than Chuck Pagano last year which is very encouraging.  Pees should design blitzes in a way that disguises where the pressure is coming from because there won't be one person they can rely on to get to the quarterback besides maybe Haloti Ngata if he can bounce back from a disappointing end to last year.  Being unpredictable while Suggs is out will make his return all the more beneficial.  If the Ravens can show that Kruger, McPhee, and rookie Courtney Upshaw are threats in pass rushing, a Suggs return will make the defense that much more frightening.
Suggs's absence will also give these players much needed experience.  They will have to become almost every down players.  Assuming that this experience helps their development, the Suggs injury will help the Ravens down the road by molding these young guys into heir apparents a their positions down the road.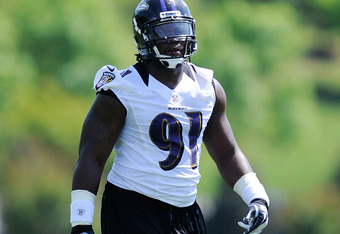 Of course this whole positive spin is predicated on the fact that the players filling in for Suggs are the players we actually think they can become.  If they are busts or one hit wonders then the team will suffer greatly from the loss of Suggs.  Unlike some people I believe in the "next man up" philosophy.  Ozzie has always done a great job finding young talent that can step in when needed, especially on defense. 
Suggs's injury will undoubtedly hurt the Ravens defense.  I just don't think it will ruin the season like many other people do.  It amazes me how pessimistic some fans can be after making the playoffs four years in row.  When did Ravens fans become so spoiled? Anyways, hopefully Suggs will work hard to get back quickly.  In the mean time he will have plenty of time to argue with that fraud Skip Bayless.