15 positive observations from the weekend of football, seven not so positive observations and we acknowledge a "zero" from outside the world of football. A reminder, there's never any Ravens game analysis here. We do plenty of that elsewhere. It's a trip through the weekend of football via videos, GIFs, memes, pictures, links, Tweets and shtick. This isn't where we do Ravens stuff. You can find plenty of that…like…everywhere else on the site.
The 15-7-0 is happy to congratulate Jimmie Johnson on his 6th NASCAR title. I say that as a fellow six time NASCAR champ myself. What's that, you don't believe me? Then prove me wrong. Name ONE other NASCAR champion besides Jimmie Johnson.
That's what I thought.
15 Positive Observations…
1. The Bengals are running away with the AFC North again. This would probably be a more exciting development in Cincinnati but, you know, history and all.
But don't try to tell Cincy's finest they shouldn't be amped up about a big win!
2. Hey there, Terps football fan. Remember how everyone in the office was bragging about their Holiday vacations last year? Mike in finance went to St. Thomas and Jill in accounts payable went to Barbados while you just sat around and ate fruitcake? Well this year you're going to be the talk of the water cooler because CONGRATULATIONS, YOU'RE HEADED TO BEAUTIFUL SHREVEPORT, LOUISIANA! (Or Annapolis). So long, suckers!
Could someone check in to see if Randy Edsall is excited about bowl eligibility?
Elsewhere in the ACC, Florida State's game against Syracuse was not competitive, but there WAS some competition at the game!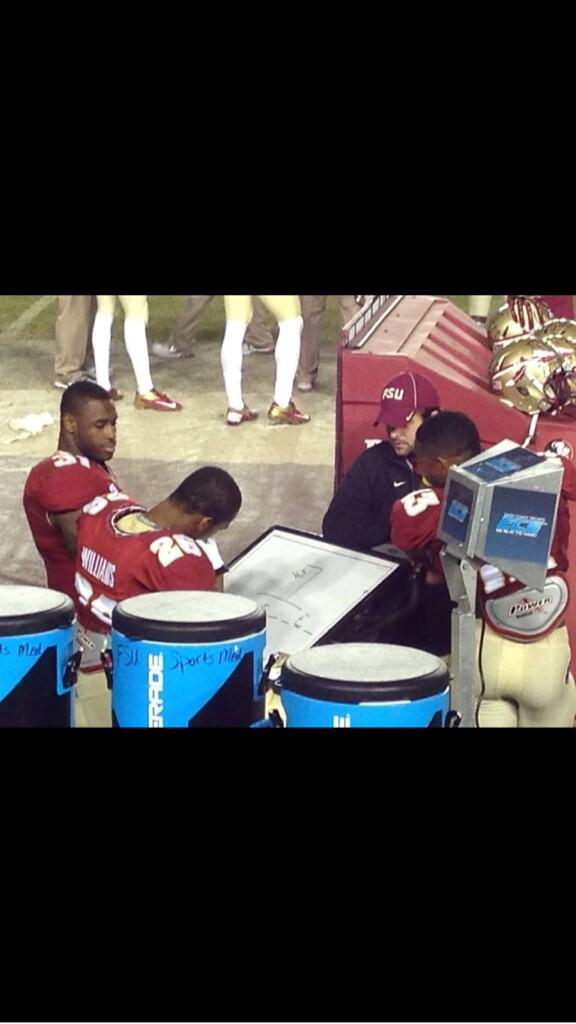 3. When Ed Orgeron replaces Charlie Weis at Kansas this offseason, do you think he'll bring his sword with him? Like to take it around on recruiting trips? "Hi, I'm Ed Orgeron and this is my sword." Damn that sounds awesome. If you haven't picked out a wedding gift for me yet, please make it a sword.
Lee Corso kinda hopes the answer is "no".
Another question is whether or not he'll bring his own Doctor.
And also, will he bring his Marqise Lee?
Kansas actually won a game Saturday. This guy got to keep a piece of the goalpost everyone else threw in the lake.
4. In the span of seven days and two wins, Ben Roethlisberger went from a declaration that he's a "Pittsburgher" to being dressed exactly like a Hamburglar.
I like Jim Schwartz. I do not like this call.
Why did the Lions lose? Because this guy showed up to the game wearing THIS.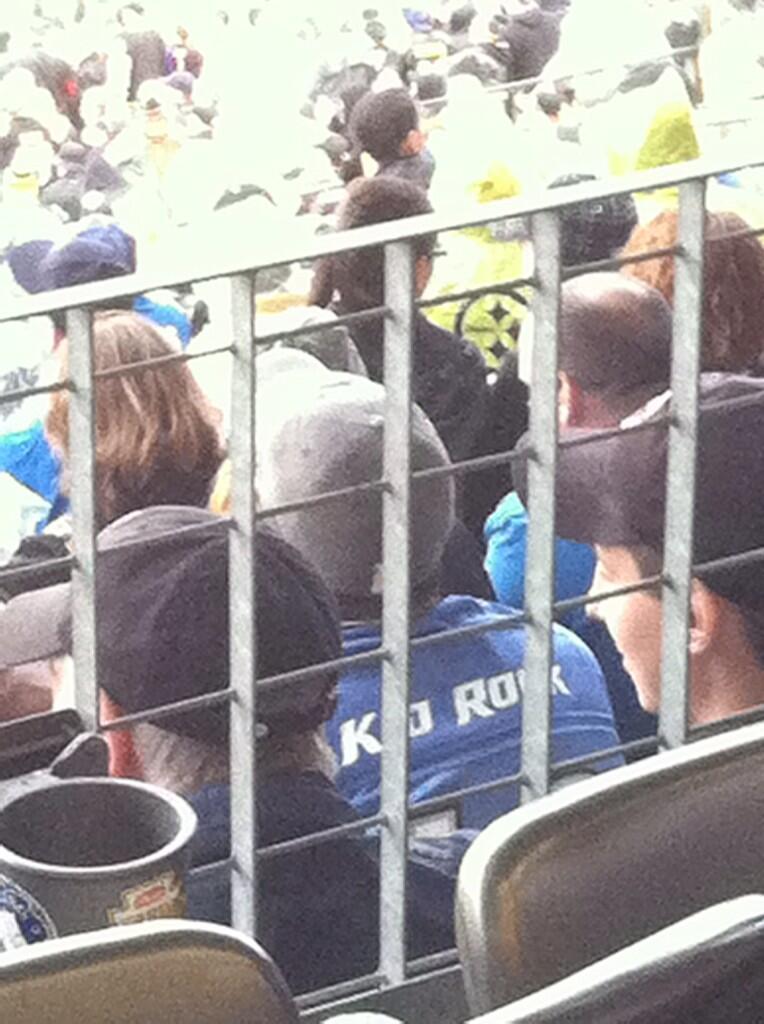 5. Denver is the best team in the AFC West. In a related story, a bear was seen relieving himself in an area filled mostly with trees.
There were like 16 people that showed up at the game with this exact sign. I was right about everything I said about you, Denver.
Your reaction, Denver mascot?
Also…this is a thing? Although I'm not surprised Andy Reid would care so much about his postgame spreads.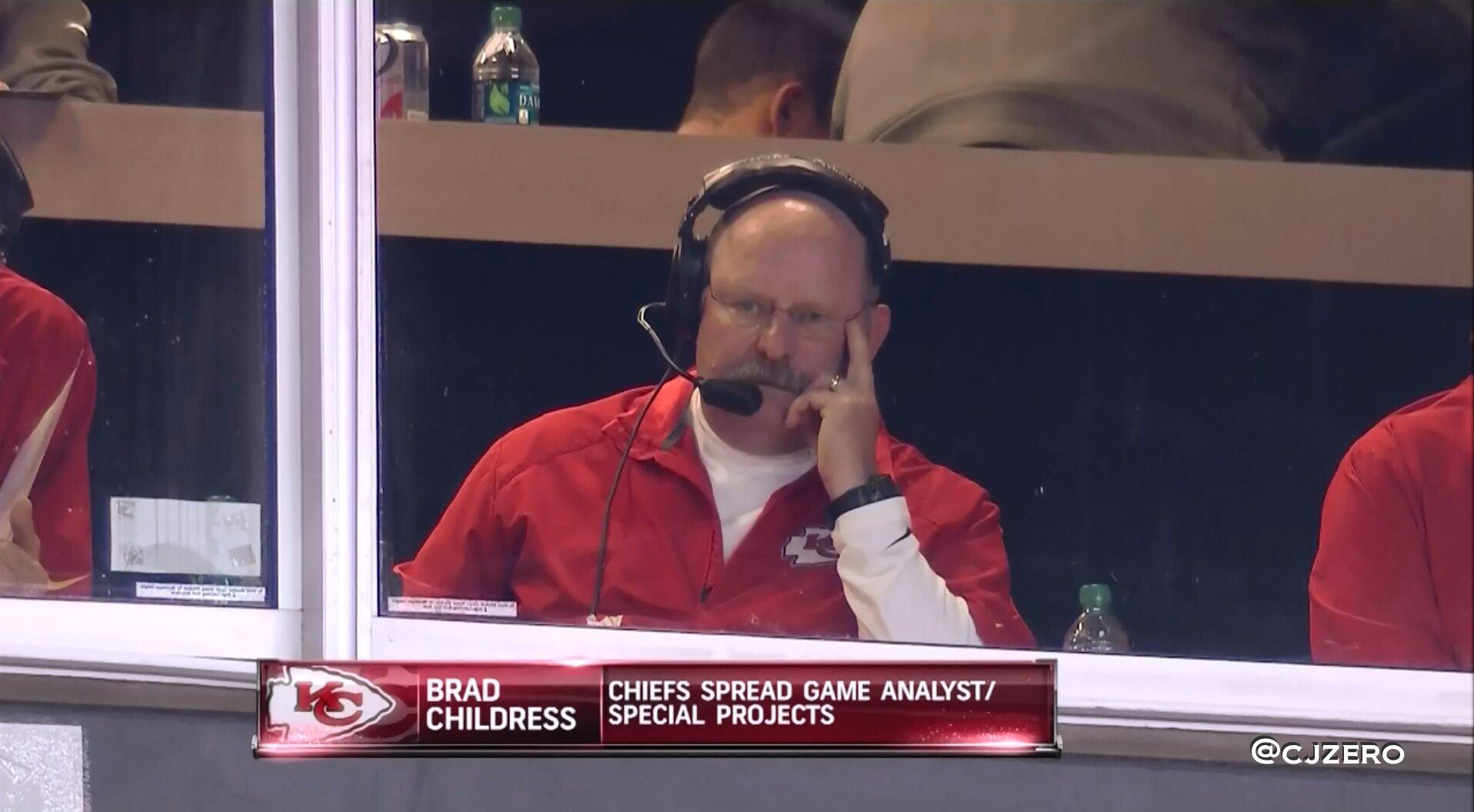 There's a big game coming up next week and Tom Brady is apparently a Batman movie villain now.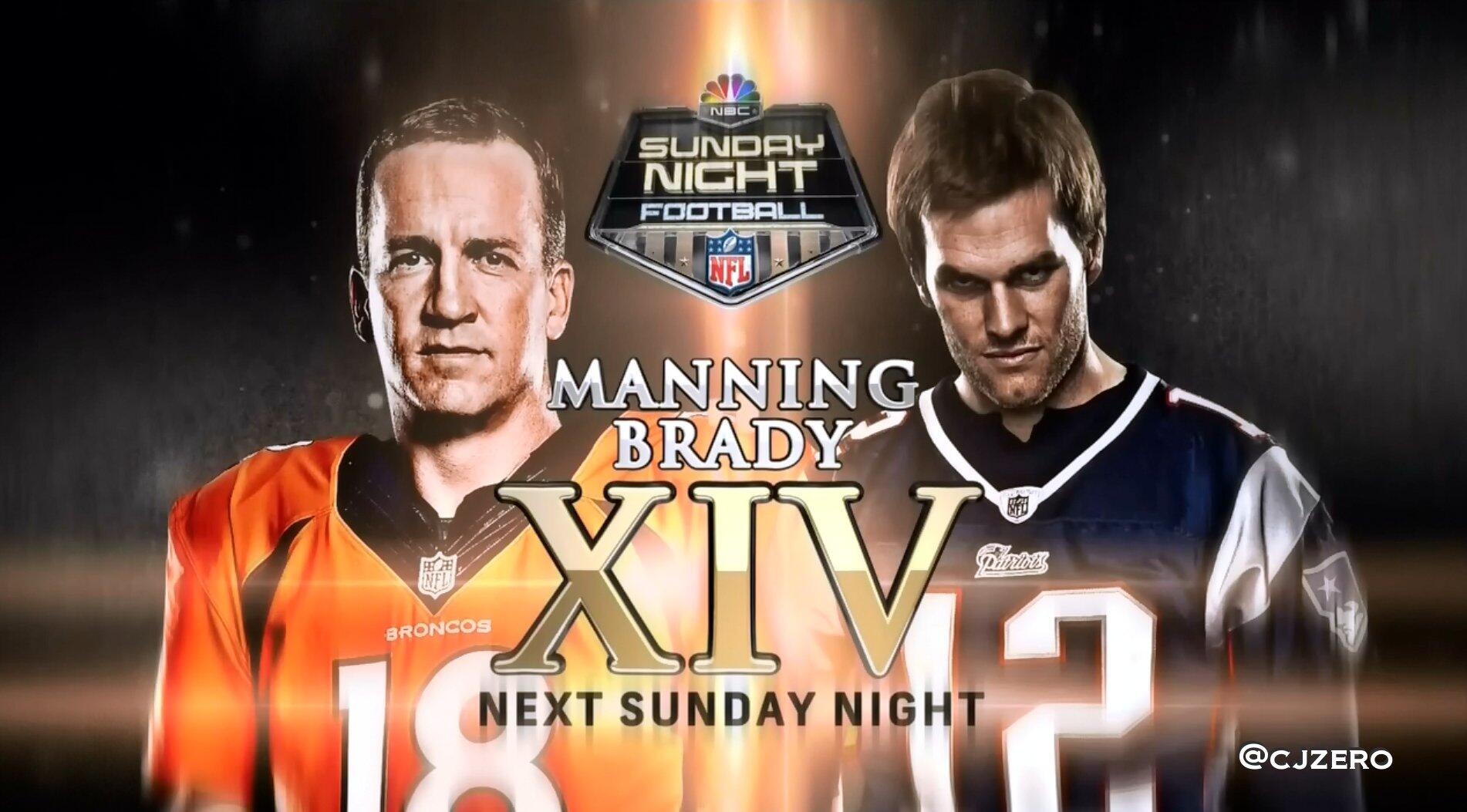 (Continued on Page 2…)