4. NBA Playoffs: NBA Finals-Miami Heat vs. San Antonio Spurs (Game 1 Thursday 9pm from Miami live on ABC Game 2 Sunday 8pm from Miami live on ABC)
Want to know who I won't be rooting for? The team this guy is rooting for.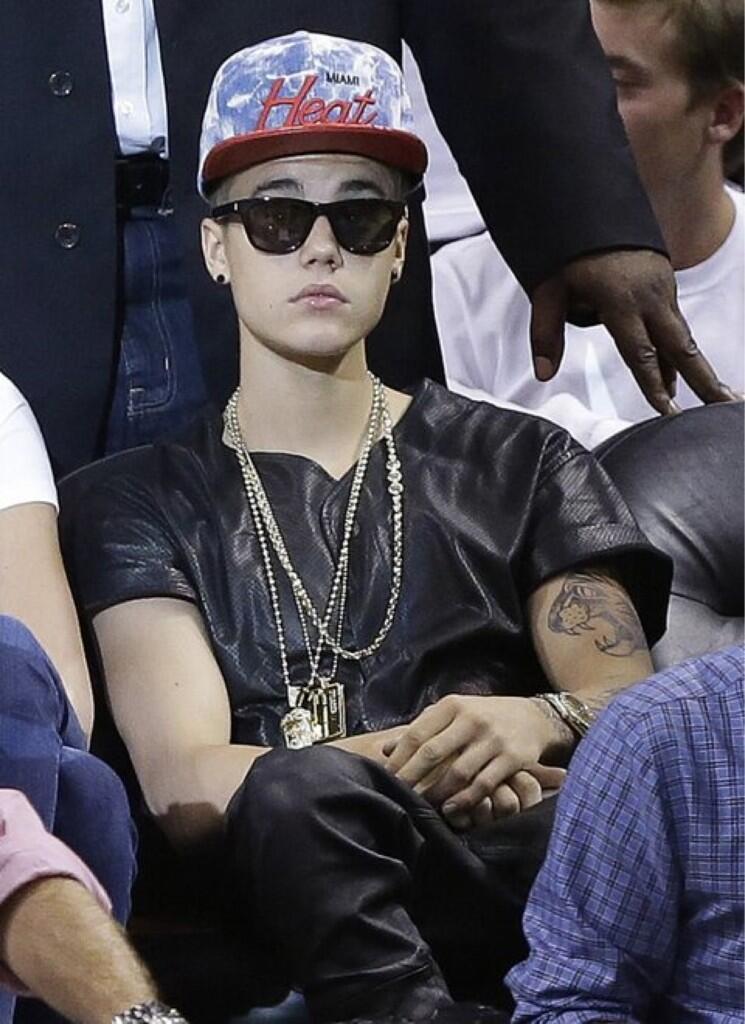 3. Horse Racing: Belmont Stakes (Saturday 6:20pm from Elmont, NY live on NBC)
Which means you know for sure this will be happening Friday on "The D&L Window Tinting Morning Reaction"…
2. NFL: Baltimore Ravens White House visit (Wednesday 12pm White House coverage on AM1570 WNST.net); Baltimore Ravens Super Bowl Ring Ceremony (Friday 7pm Under Armour Performance Center); Baltimore Ravens OTAs (Tuesday-Friday Under Armour Performance Center)
This is Torrey Smith doing Ray Lewis' dance after hitting a home run in a softball game. Enjoy!
1. Tennis: Roland Garros/French Open (Tuesday 8am live on Tennis Channel 1pm live on ESPN2 Wednesday 8am live on ESPN2 Thursday 9am live on ESPN2 11am live on NBC Friday 7am live on Tennis Channel 11am live on NBC Saturday-Women's Final-9am live on NBC Sunday-Men's Final-9am live on NBC. All tennis from Paris)
I wasn't really all that into Paris when I was there. But I'd give anything to be back there for the Roland Garros final Sunday. I mean, I'm almost as mad as Mikhail Youzhny about not making it.
Flexing my mic muscles since 1983…
-G