As we get to know the Baltimore Ravens' first round pick (#32 overall), Florida S Matt Elam, there's a lot of fun stuff to be found.
I'd first suggest you click over here for a good compilation of Elam highlights we found on YouTube in order to get a better feel for the former UF strong safety as a player. I would also suggest you read this VERY significant longform story from Fox Sports Florida about the amount of tragedy Elam has had to overcome in his life and why he wore #22 in Gainesville.
Perhaps the best Matt Elam-related image I can share is this GIF of him celebrating teammate Louchiez Purifoy by…well…tackling him?
My next favorite Elam GIF would be this interaction with LSU WR Odell Beckham after a hard hit. Elam thought he hit Beckham with the CM Punk-style "Go To Sleep", but Beckham hit right back with the John Cena "You Can't See Me".
I was a bit stunned that I couldn't find a GIF of Elam's HUGE hit on Louisville RB Jeremy Wright in the Gators' Sugar Bowl loss. So I quickly made one.
Elam showed his fire against Florida State, where apparently there is a good amount of history of bad blood.
Elam is on Twitter (@ElamVsElo). Unfortunately the first Tweet he sent after being picked by the Ravens didn't tell us anything other than the fact that he is doing some promotional work with Tide. (Elam did hold a conference call with the Baltimore media that you can hear here.)
There is some other gold over at Elam's Twitter account however. From the world of "more random than Random House" category, Elam had a Draft party scheduled for Friday night in Palm Springs with fellow former Gator Jon Bostic and…former Towson Safety Jordan Dangerfield??? (We're guessing he might not make the party…he's scheduled to be introduced to the Charm City media at a 3pm press conference Friday.)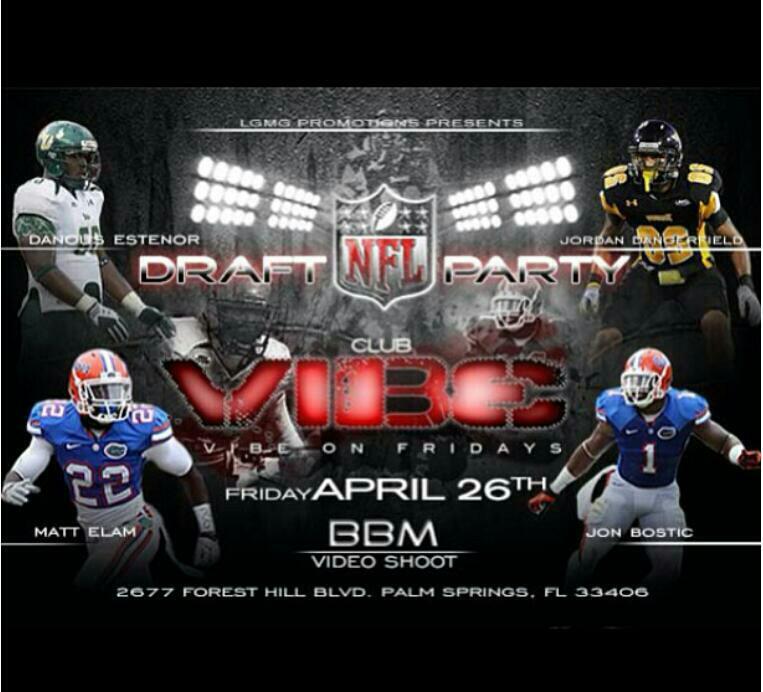 Elam made an appearance on the NFL Network show "NFL AM" ahead of the NFL Draft. While he was there he hung out with teammate-to-be Jacoby Jones and former Ravens CB Deion Sanders…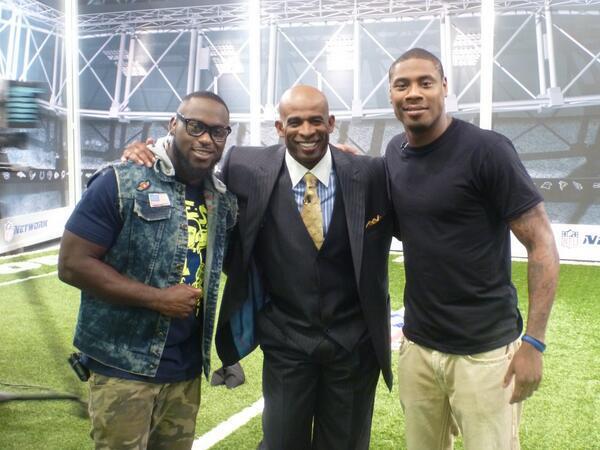 A Florida fan made an Elam meme that we're certainly hoping will be true in his NFL career…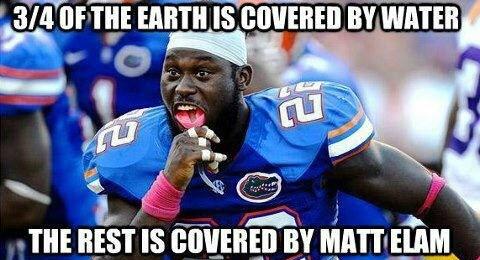 Elam is already receiving praise from Brian Billick, a man who knows a thing or two about drafting a good safety.
Ravens fans might also be surprised to see that even ESPN's Skip Bayless (who many Baltimoreans view as a nemesis) is on board with the Elam pick.
Here's some REALLY high praise of Elam from CBSSports.com's Pete Prisco.
That's probably about it for tonight. I'm sure we'll find more tomorrow. Thanks for playing along and welcome to Charm City, Matt.