4. Horse Racing: Breeders' Cup (Friday 4pm live on NBC Sports Network Saturday 3:30pm live on NBC Sports Network 8pm live on NBC. All racing from Santa Anita, CA)
Palace Malice won me money at the Belmont, so I'll take him. I could tell you more about why or we could take a look at the new best friend I met at a wedding in Timonium Friday night.
3. NBA: Washington Wizards @ Detroit Pistons (Wednesday 7:30pm from Auburn Hills, MI live on Comcast SportsNet), Philadelphia 76ers @ Washington Wizards (Friday 7pm from Verizon Center live on Comcast SportsNet), Washington Wizards @ Miami Heat (Sunday 6pm from Miami live on Comcast SportsNet)
But instead of determining this year's NBA champion by playing basketball, they're actually just going to give the O'Brien Trophy to the first person who can pronounce this Bucks player's name.
Terrifying.
2. College Football: Navy @ Notre Dame (Saturday 3:30pm from South Bend, IN live on NBC); Delaware @ Towson (Saturday 7pm from Unitas Stadium live on Towson Sports Network); Hampton @ Morgan State (Saturday 1pm Hughes Stadium); Ursinus @ Johns Hopkins (Saturday 1pm Homewood Field); Misericordia @ Stevenson (Saturday 1pm Mustang Stadium); Miami @ Florida State (Saturday 8pm from Tallahassee live on ABC)
Is there any way the Mids can get some more eligibility for Ram Vela before Saturday?
1. NFL: Baltimore Ravens @ Cleveland Browns (Sunday 4:25pm from Cleveland live on CBS)
Sadly Dennis Pitta won't be ready yet for the Ravens when they take on the Browns Sunday. But in the meantime, he and his family are having what is easily the most adorable Halloween week ever.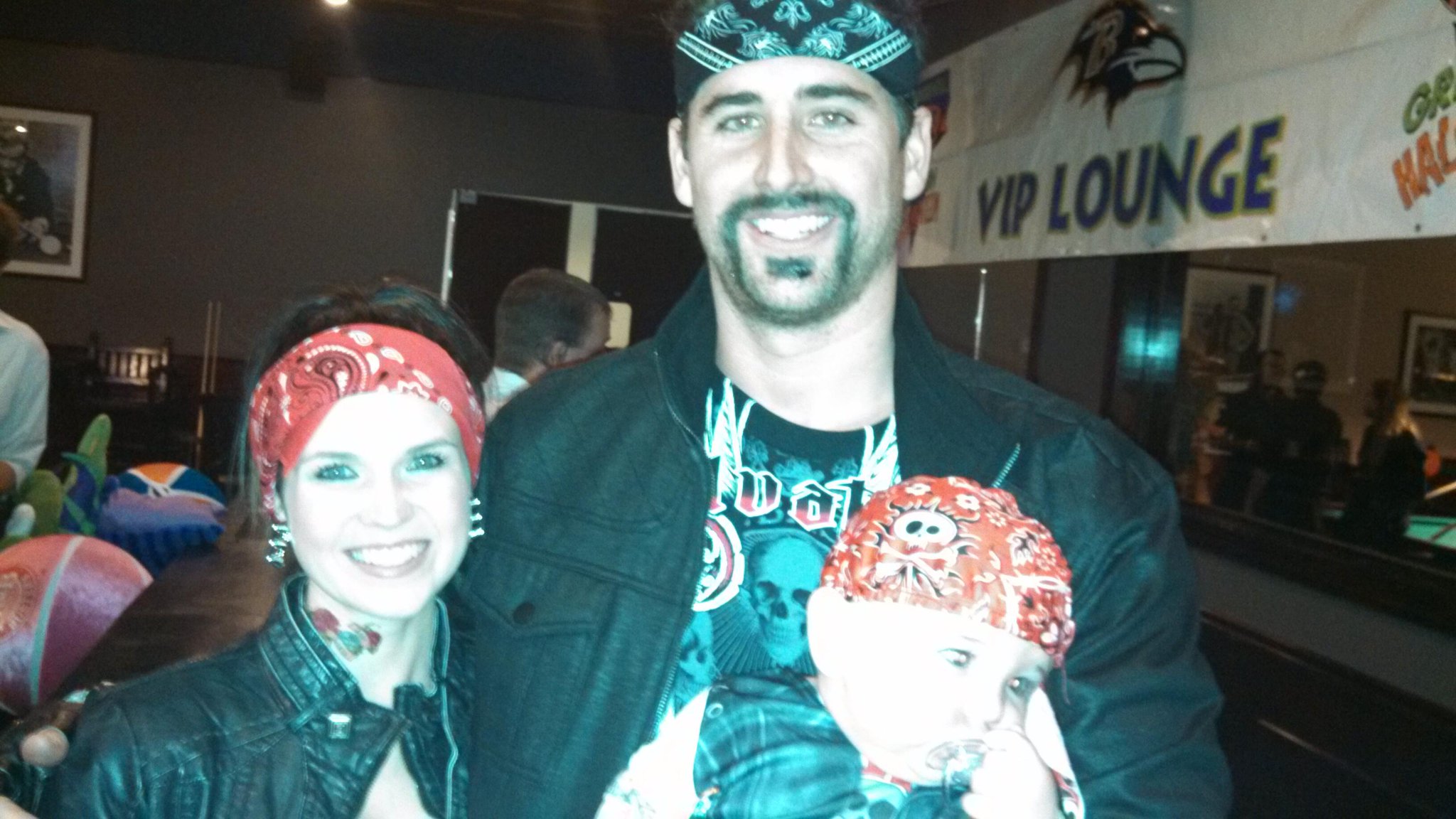 Flexing my mic muscles since 1983…
-G