It's a jam packed week here at WNST, with more chances for you to hang out, mingle, win prizes and meet players than perhaps we've ever slammed into a single week before.
THURSDAY NIGHT:
Glenn Clark from "The Reality Check" continues his "Grab a Bud" happy hour series at Hooters in Towson courtesy of Budweiser. Glenn will be rooting the Orioles on against the Red Sox, showing some major support for Towson against UConn and keeping tabs on the Ravens as they visit the Rams. If you stop by Hooters, not only will there be Hooters girls, but you can take advantage of some of their brand new menu additions, including "The Southwestern."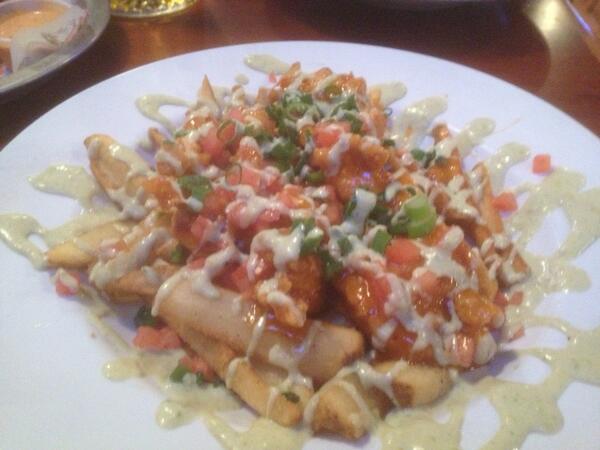 The WNST.net staff got a taste of this beauty last week. It's glorious. Everyone who attends Thursday night will be registered to win tickets to see Nick Offerman (Ron Swanson from NBC's "Parks and Recreation", who made a hilarious appearance on "The Reality Check" last week that's worth listening to if you missed it) Sept. 4 or Kenny Loggins Sept. 15 at The Modell Performing Arts Center at The Lyric. Glenn will be giving away tickets on site, so anyone who stops by between 7pm and 8pm will be registered. There will be other great giveaways as well, and rumor has it there are girls at Hooters. Just a rumor.
FRIDAY NIGHT:
As the Grand Prix of Baltimore gets underway downtown (we encourage you to get your tickets now!), WNST has two incredible events lined up. First, we'll kick off our 2013 Ravens player show series with Super Bowl XLVII champion left tackle Bryant McKinnie at Adams Jeep in Aberdeen. The show gets underway at 7pm. We've had a ton of fun with the man known as "Mt. McKinnie" over the years. Sometimes he even gets into song.
If you want pictures and autographs with Bryant Friday night, make sure you go right now to get your ticket. The autograph ticket will cost you just a $15 donation to Living Classrooms Foundation. (ALL proceeds go to the Living Classrooms Foundation.) Get your tickets now, there are a ton of rowdy Ravens fans in Harford County that will be out in full force.
Later Friday night, Glenn Clark and Nestor Aparicio will wander down Route 40 to Exscape Nightclub for a huge orange celebration. Between 8:30 and 10:30, we'll be rooting on the Birds as they battle the Yankees with a FREE taco bar and $5 Orange Crush Machados. As if that wasn't enough, every single person who stops by to see us between 8:30 and 10:30 will walk away with a very awesome "Crush Davis" t-shirt courtesy of The Zone Superstore. See a look at the back of the shirt below. Another rumor? There are also girls at Exscape Night Club.
SATURDAY:
Our tradition of taking Baltimore Orioles fans on the road continues, as our Orange Roadtrip to The Bronx to see the Birds battle the Yanks departs White Marsh at 7am. It's a tremendous chance for you to root on the O's in an ALDS rematch against a team they're fighting with again this year for a postseason spot. The trip is just $119 per person and includes the ride up and back, ticket, beer/soda/breakfast/snacks. With an afternoon start, the bus should return at a very reasonable time.
Here's trip down memory lane to our first ever trip to the new Yankee Stadium…
Keep all of this in mind as you prepare for your Labor Day weekend. It's going to be a ton of fun throughout Charm City (and beyond) for the WNST crew. Look forward to seeing you around!